HSD launch
HSD launch event
Morning of Monday, February 13
from 9:30–11 am

Reception starting at 9 am
At Beurling Academy
Registration mandatory
This event will take place in French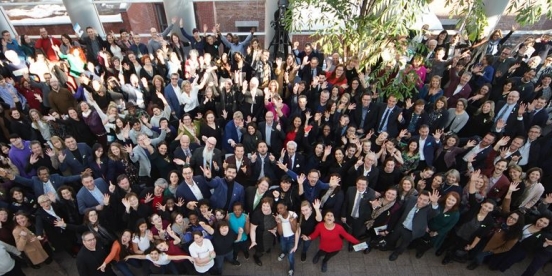 You are warmly invited to the Montreal launch of Hooked on School Days (HSD), a not-to-be-missed event for anyone who takes school perseverance to heart.

This year, we are bringing our partners together in person again for a big reunion to celebrate the vital role of students' social circles in supporting their efforts to succeed. It will be a chance to reconnect and listen to young people talk about the gestures that make a difference in their journey.
Quebec Minister of Education Bernard Drainville will be in attendance.
We look forward to the pleasure of your company as we kick off HSD.
An event organized by Réseau réussite Montréal