With the right support, everyone can persevere.
From February 13 to 17, 2023, Hooked on School Days pays tribute to all the people in young Quebecer's lives who make a difference.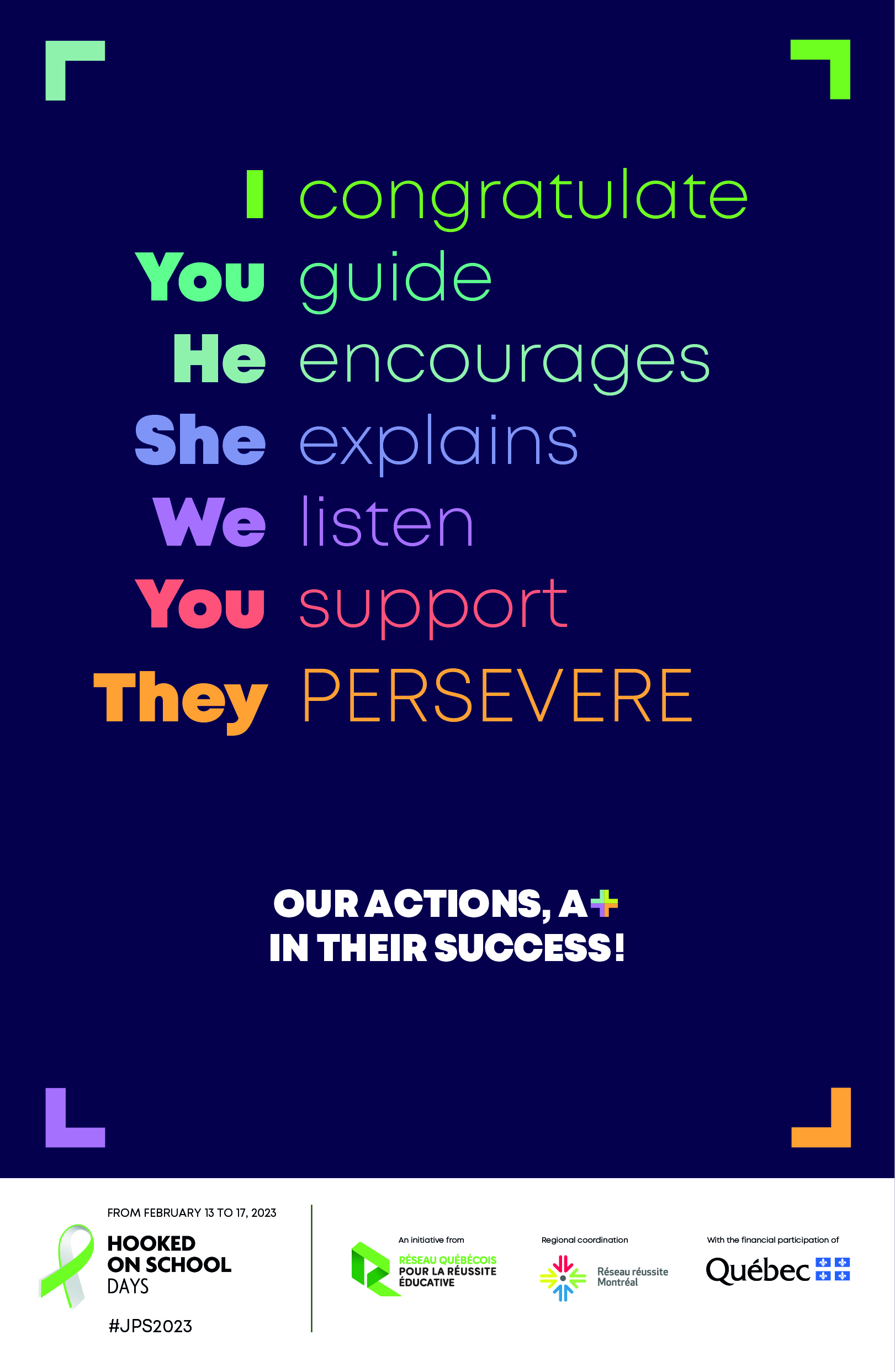 We recognize their crucial role in students'motivation, resilience, and self-confidence, and we salute their commitment to making perseverance at school a priority.
Their congratulations, guidance, encouragement, explanations, sympathetic ear, and support are of great benefit to young people, and indeed to all of society.