Build a "wall of encouragement"
One way to encourage young people is to build a "wall of encouragement" at your organization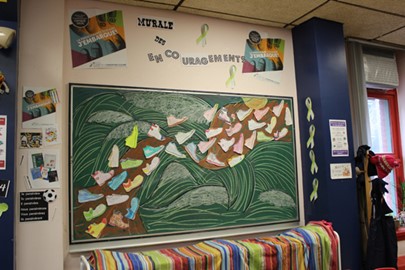 Bibliothèque Pointe-Saint-Charles
Many schools and organizations spontaneously created Walls of Encouragement at their establishments as part of previous Hooked on School Days. Having this physical manifestation of support allows young people to receive and see support from their peers, teachers, parents and members of the community.
Why not build a wall of encouragement in your organization this year?
The wall can take any number of forms: a wall of challenges met, hanging up shoes to symbolize the journey undertaken, hanging notes of encouragement to classmates on a tree of perseverance, a community or employee bulletin board where people can post notes of encouragement for young people, etc.
Register your initiative on the HSD calendar and remember to send us a picture of your "wall." We will circulate these magnificent structures on social media to inspire others.
Real-life examples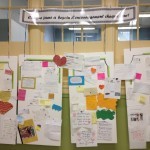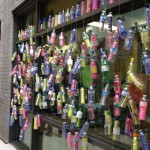 A curtain of encouragement made from 350 bottles
The theme of HSD at École primaire du Bout-de-l'Isle was travel, and to symbolize a message in a bottle, students brought plastic bottles containing notes of encouragement from parents. The resulting 350 bottles were hung in the walkway to the atrium to form a curtain of encouragement, and the notes from parents were revealed at the end of the week.
A little note of encouragement
Parents of students at École Lajoie were asked to place a note of encouragement in their children's lunchboxes. The students then posted these inspiring messages on the walls of the school.
Contest: I have something to say!
The libraries of Rosemont and La Petite-Patrie invited their employees and users to suggest encouraging phrases. These were displayed in the libraries and on the organization's Facebook page. The activity also included a prize draw.
So many possibilities!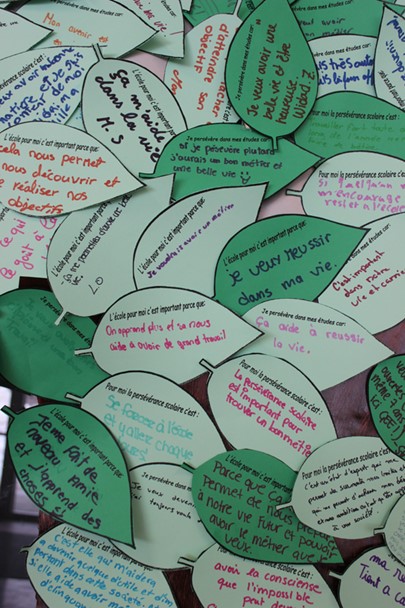 École secondaire Calixa-Lavallée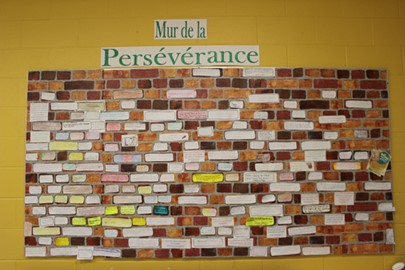 École Jean-Nicolet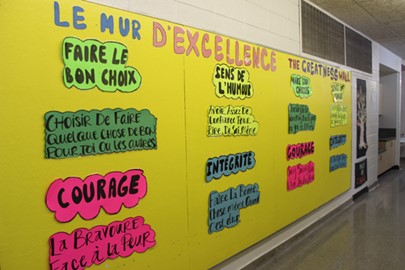 Orchard Elementary School