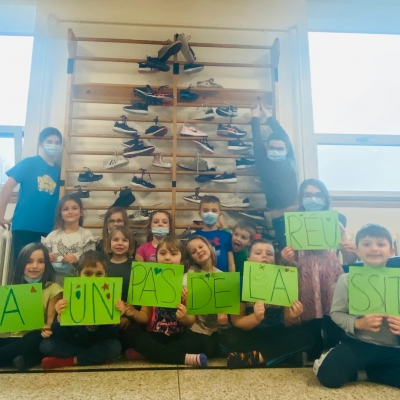 From February 6 to 17, R3USSIR is challenging you to build the tallest pyramid you can with youth around you!
This challenge is about concentration, coordination, and perseverance! Your young people will be called upon to collaborate and help each other toward the same goal: building the pyramid of their dreams!
How to participate?
It's simple: stack as many objects of your choice as you can. Let your creativity run wild! Once you're done, send us a picture of your pyramid. There are great prizes to be won!
Discuss with your young people!
Take advantage of this activity to discuss with your young people — their wishes and desires, what motivates them to move forward, and where they see themselves in the future.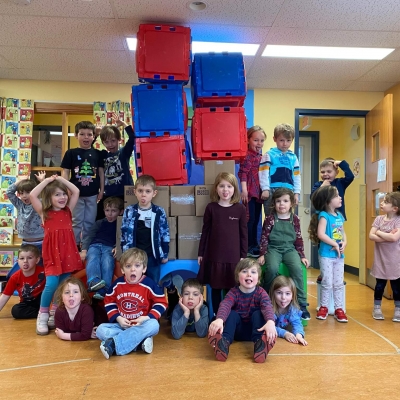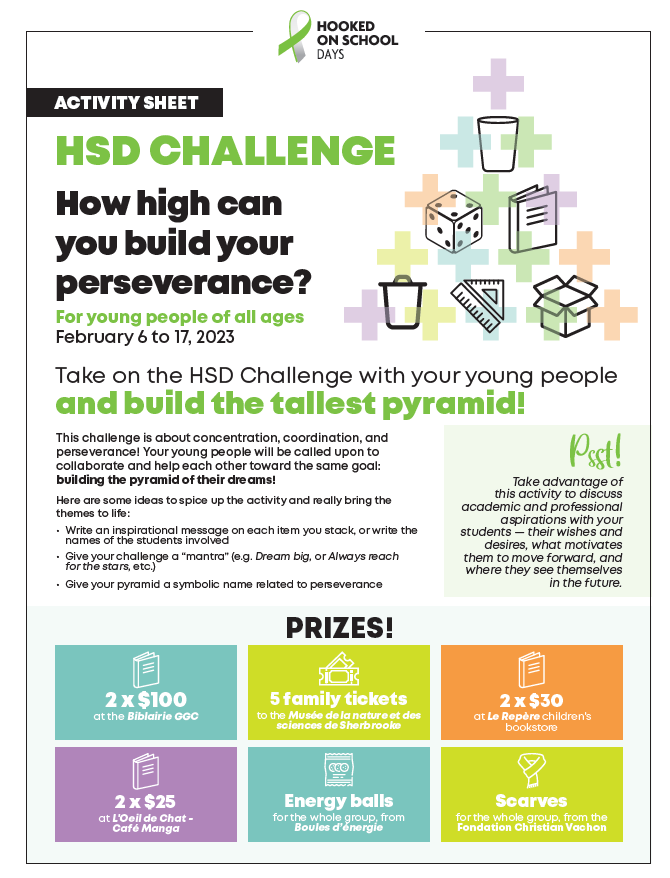 Download the activity sheet!
You can now download the HSD Challenge activity sheet, including ideas to spice up the activity and really bring the themes to life, as well as all the details to be eligible for the Challenge.